Hi, my name is Al Borchers & I currently reside in Colorado Springs, Colorado.
I started building Web Sites in 1999 mostly as a hobby and discovered Online Marketing. This time period was at the "near end" of the big dot-com boom that thrived till about 2008. I was fortunate to be involved with some "Big Pre-Launches" and made some serious money! Started a SafeList Advertising site that lasted from December 2001-June-2014, had up to 4700k+ members, and subsequently started an emailing service, (was no google back then) and Hotmail, Yahoo as well as registered domain names were bouncing cuz they could not handle all that traffic! As I write this am reminiscing about the good ole days!
In 2006 I fell into a great M-F Corporate job with benefits, vacations, etc, and slowly slacked off my online marketing.
Well, got laid off in 2010, So… back to doing what I am truly passionate about and that is Social Media and Marketing Online!
Fast forward some years and Social Media Marketing has created one of the Biggest & Influential audiences in the World.  like-minded minds think alike and we as individuals learn & grow by doing it together!
Currently, am retired, I still build Mobile Websites, WordPress Websites, and am promoting Health, Wellness, and CBD  products, just trying to stay busy as well as earn some extra income. Ask me how I have more energy, more clarity, sleeping well & getting into that good R.E.M. sleep. Sleep is a vital part of good health and optimal function during your waking hours. Connect with me: My Personal FB Page lets congregate!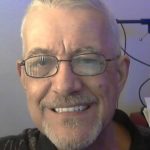 Warm Regards,
Al Borchers
719.271.2056